Rubu integrates motion controls, offscreen activities and digital game play to motivate a variety of cognitive skills.

It can help specialists gain insights into specific challenges kids are having, and inform how to better support their development.
Helping specialists motivate specific cognitive skills.
Rubu is navigated using augmented reality driven motion controls. This physical interface enables kids to practice fine motor skills and helps specialists identify, and work on, particular movements that are problematic.
Executive function & problem solving
In-game puzzles are designed to help kids identify goals, understand cause and effect, and utilize working memory.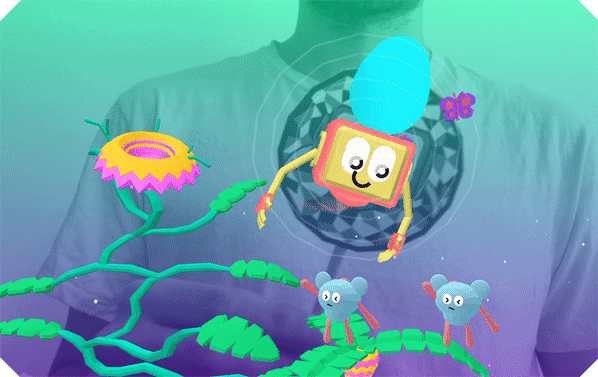 Rubu features characters that express a dynamic range of emotional states. Facilitators can use this opportunity to engage kids in identifying, interpreting, and sharing their own emotions and feelings.