Creating play-based tools to support cognitive development
We use game design, hands-on play and cutting-edge technologies to support cognitive development in kids with autism and other exceptionalities.
Helping specialists motivate specific cognitive skills.
Augmented reality driven motion controls enable kids to practice fine motor skills and help specialists identify and work on particular movements that are problematic.
Executive function & problem solving
In-game puzzles help kids identify goals, understand cause and effect, and utilize working memory.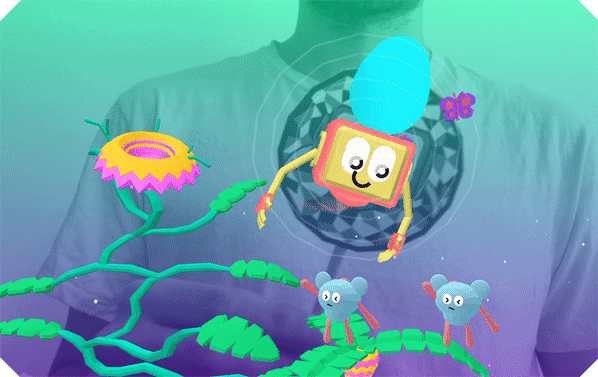 Characters express a dynamic range of emotional states. Facilitators can use this opportunity to engage kids in identifying, interpreting, and sharing their own emotions.
Are you a specialist who works with kids who have autism or other special needs? We'd love for you to try our demo.
We are a multi-disciplinary team composed of designers, technologists and specialists in cognitive development. We share a passion for how we can positively impact the way kids learn. We're always looking to connect with like-minded people, so please reach out.